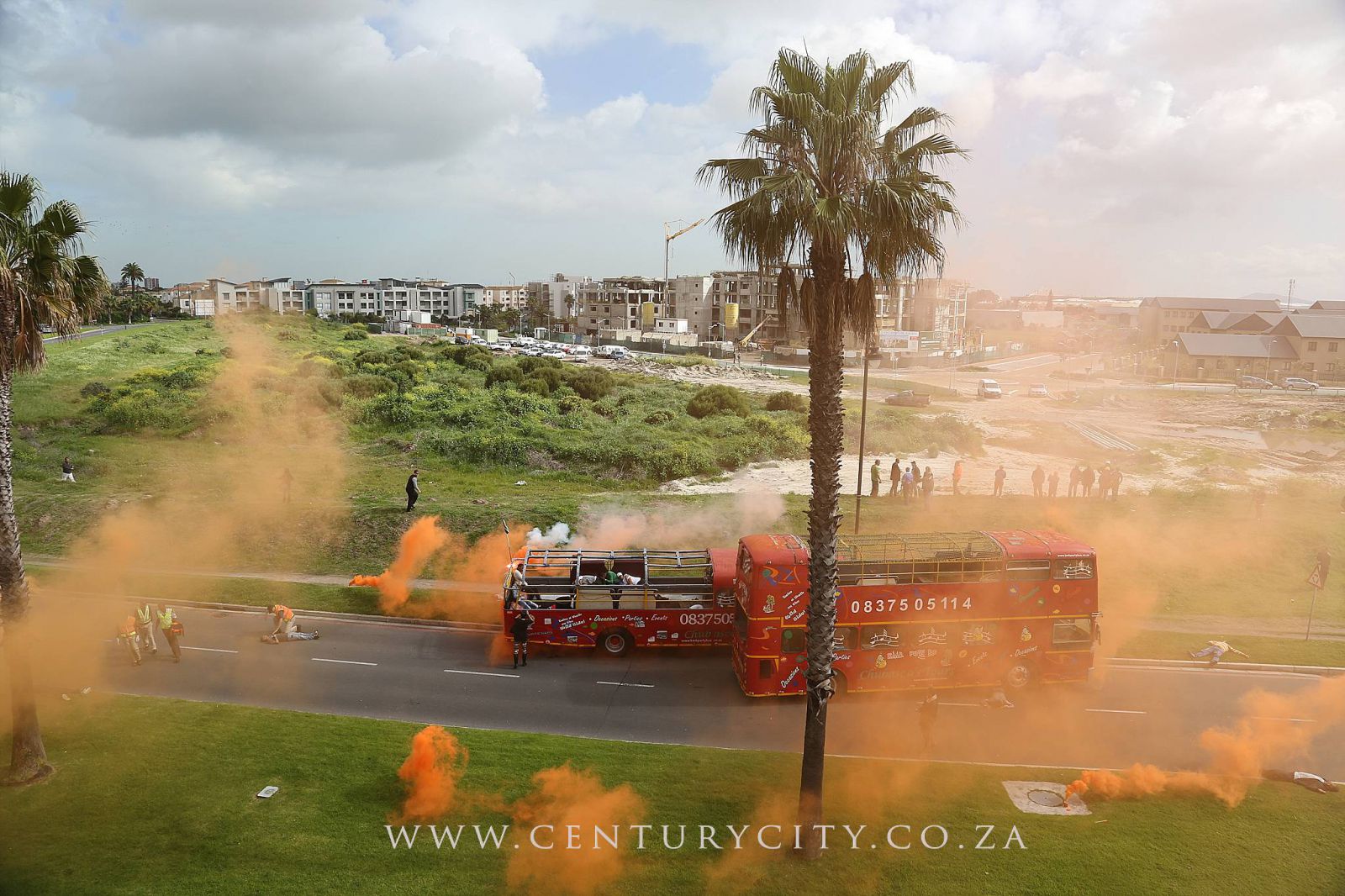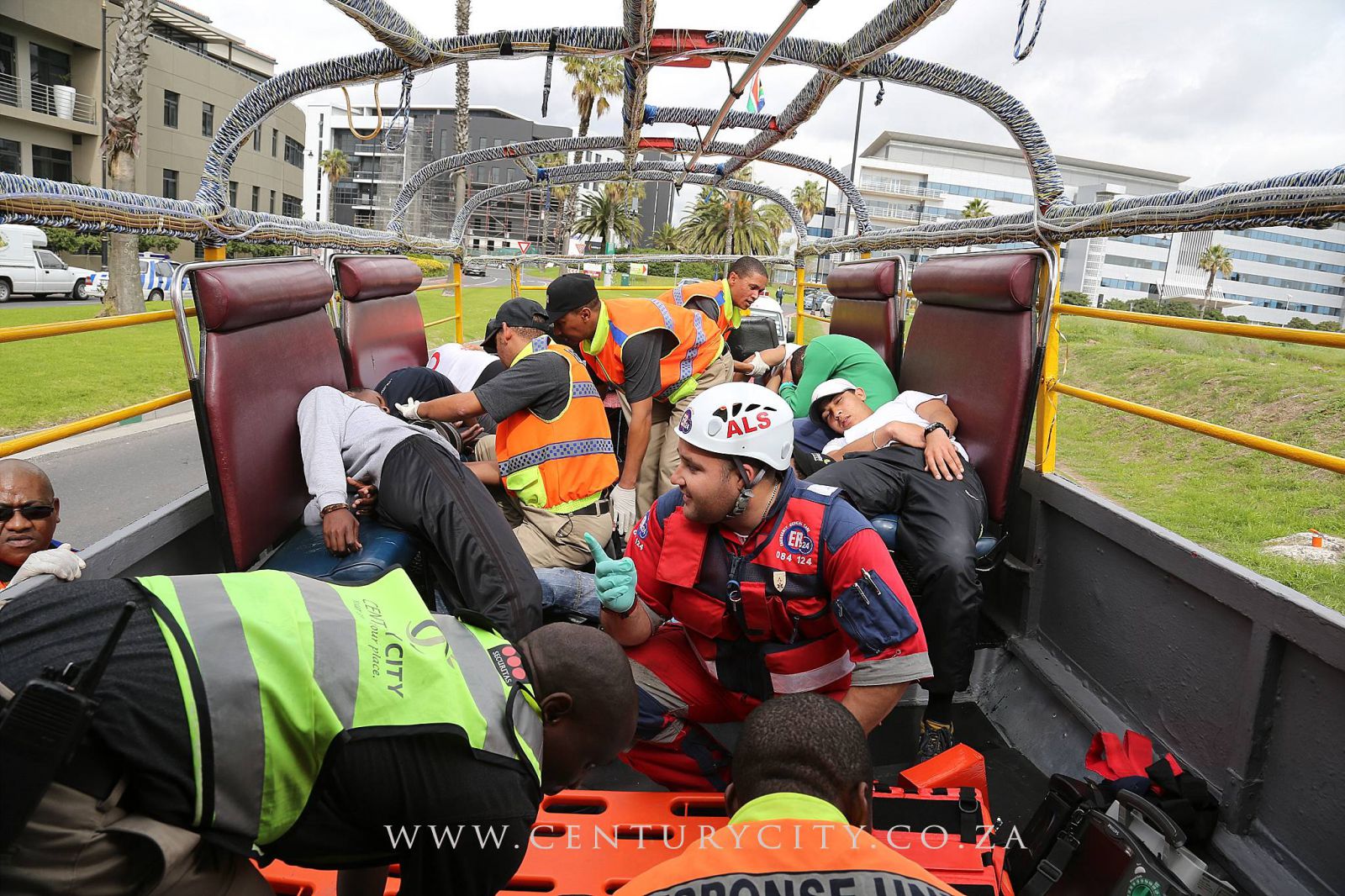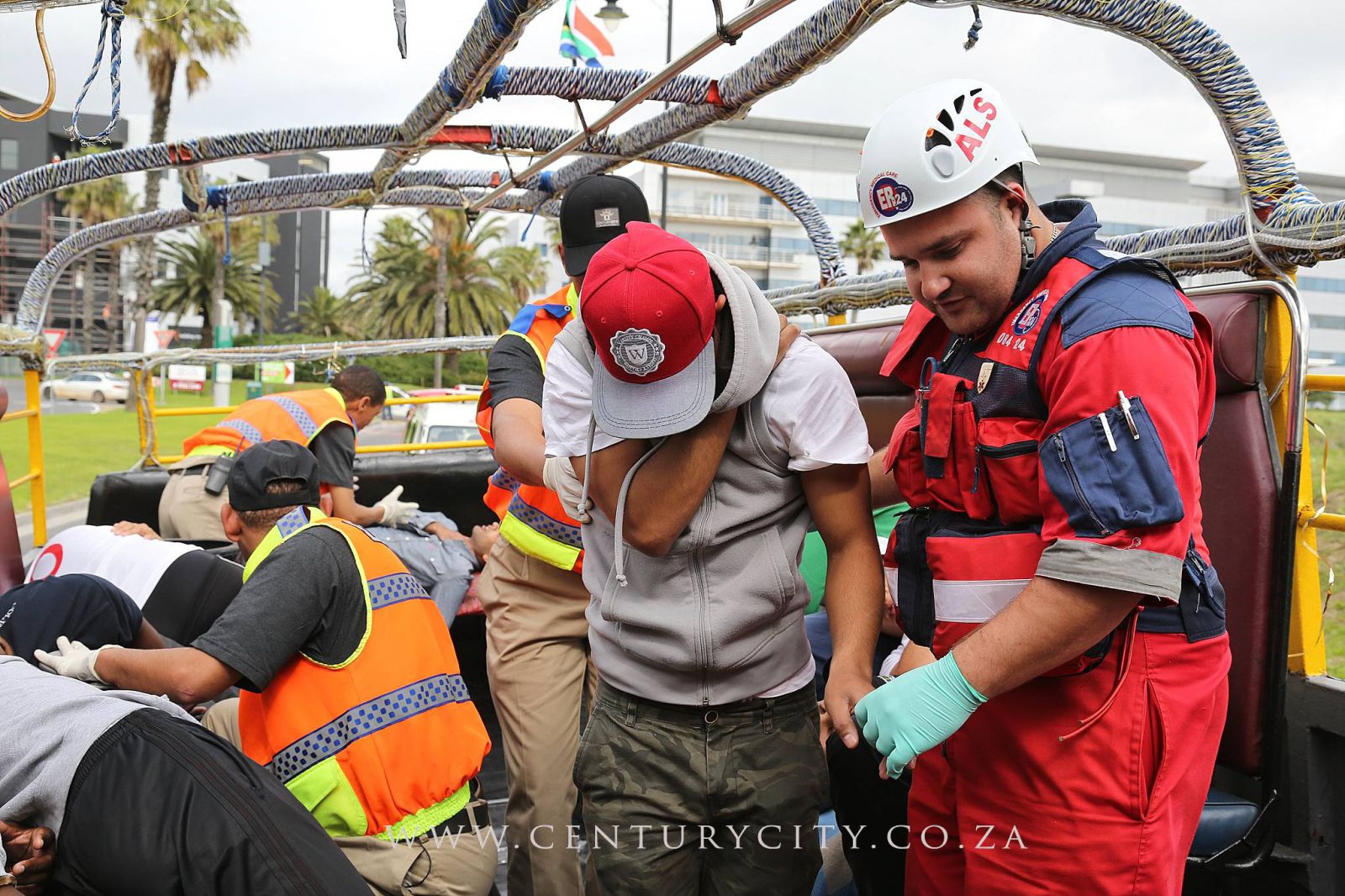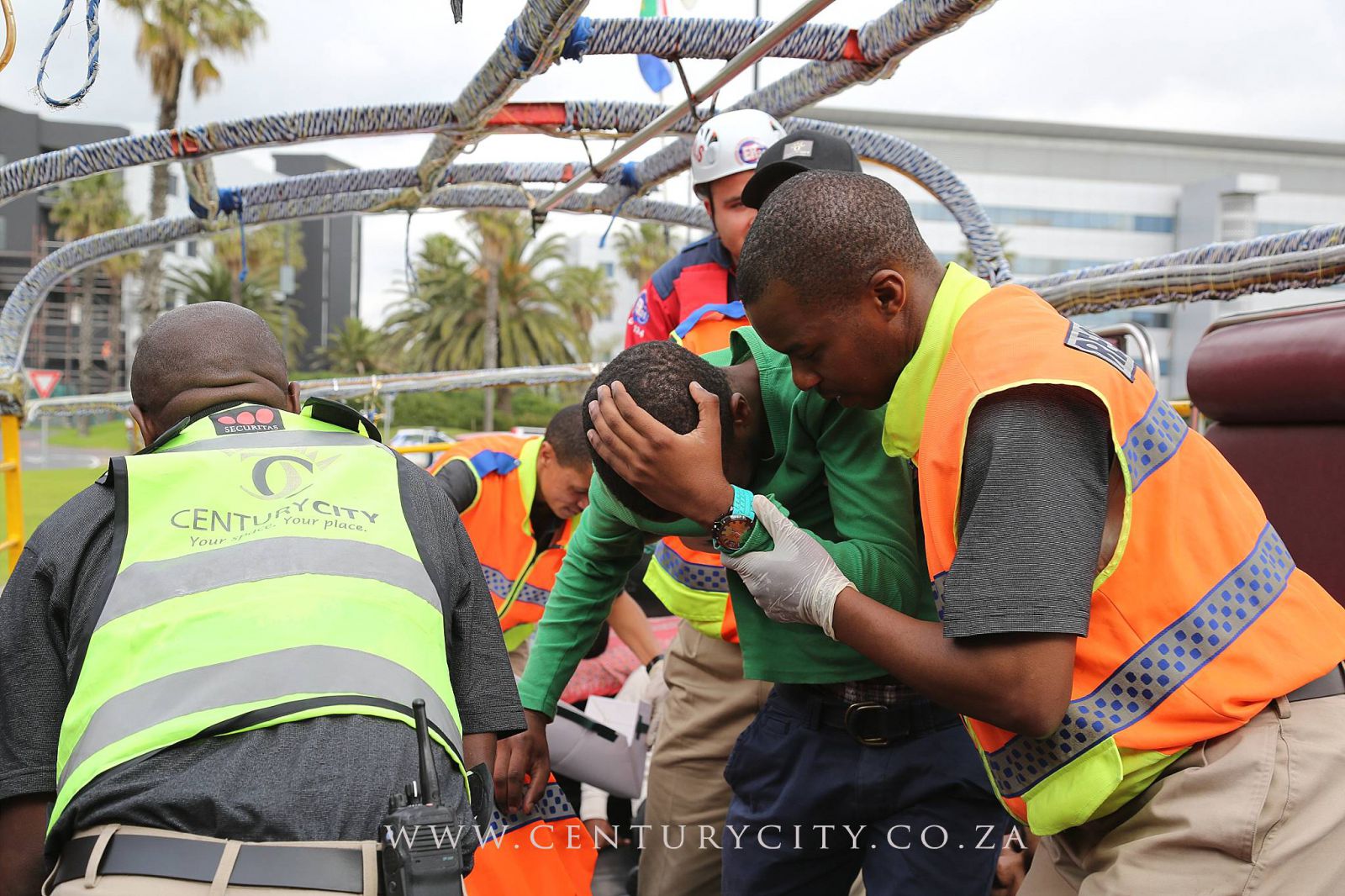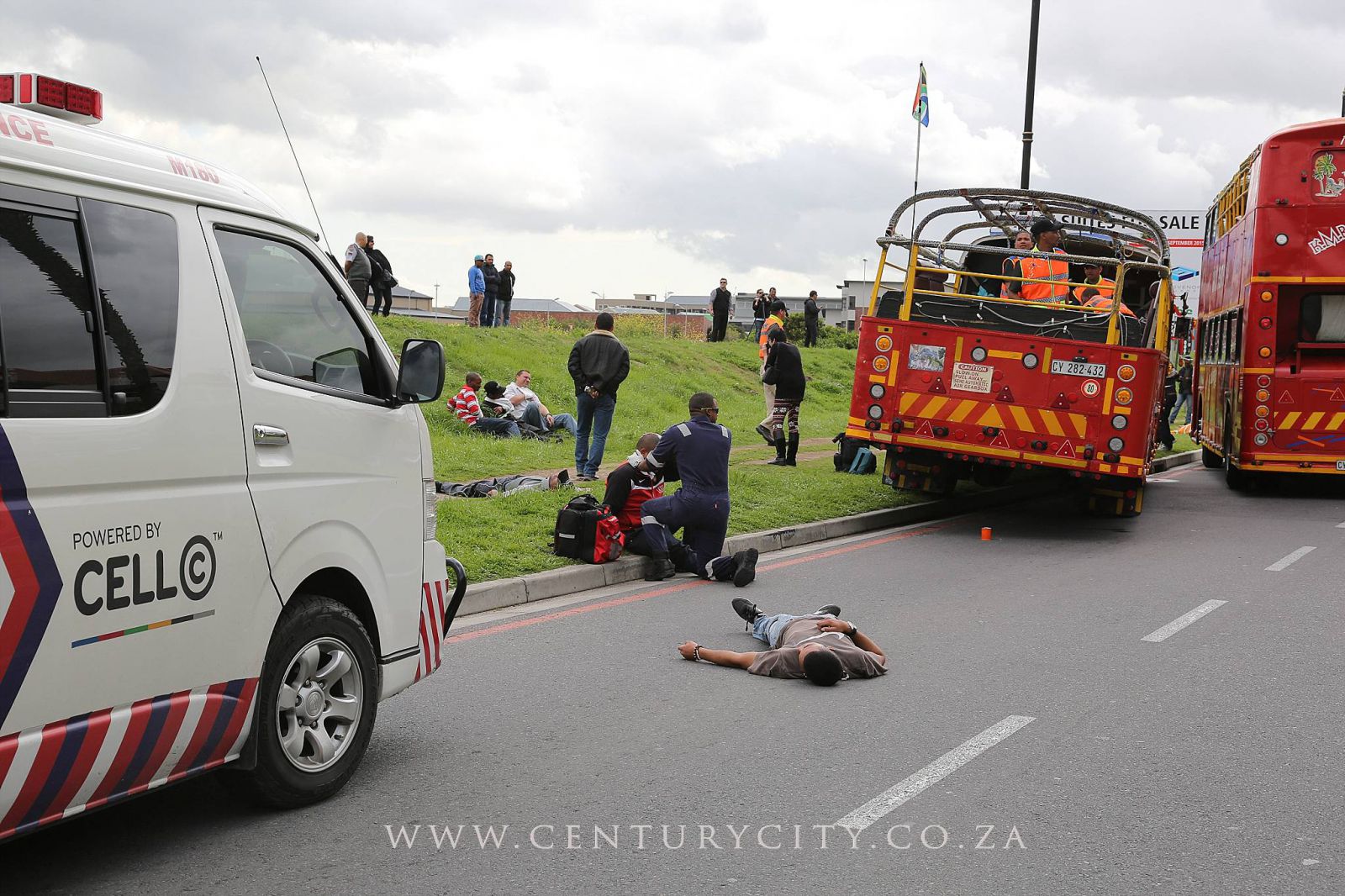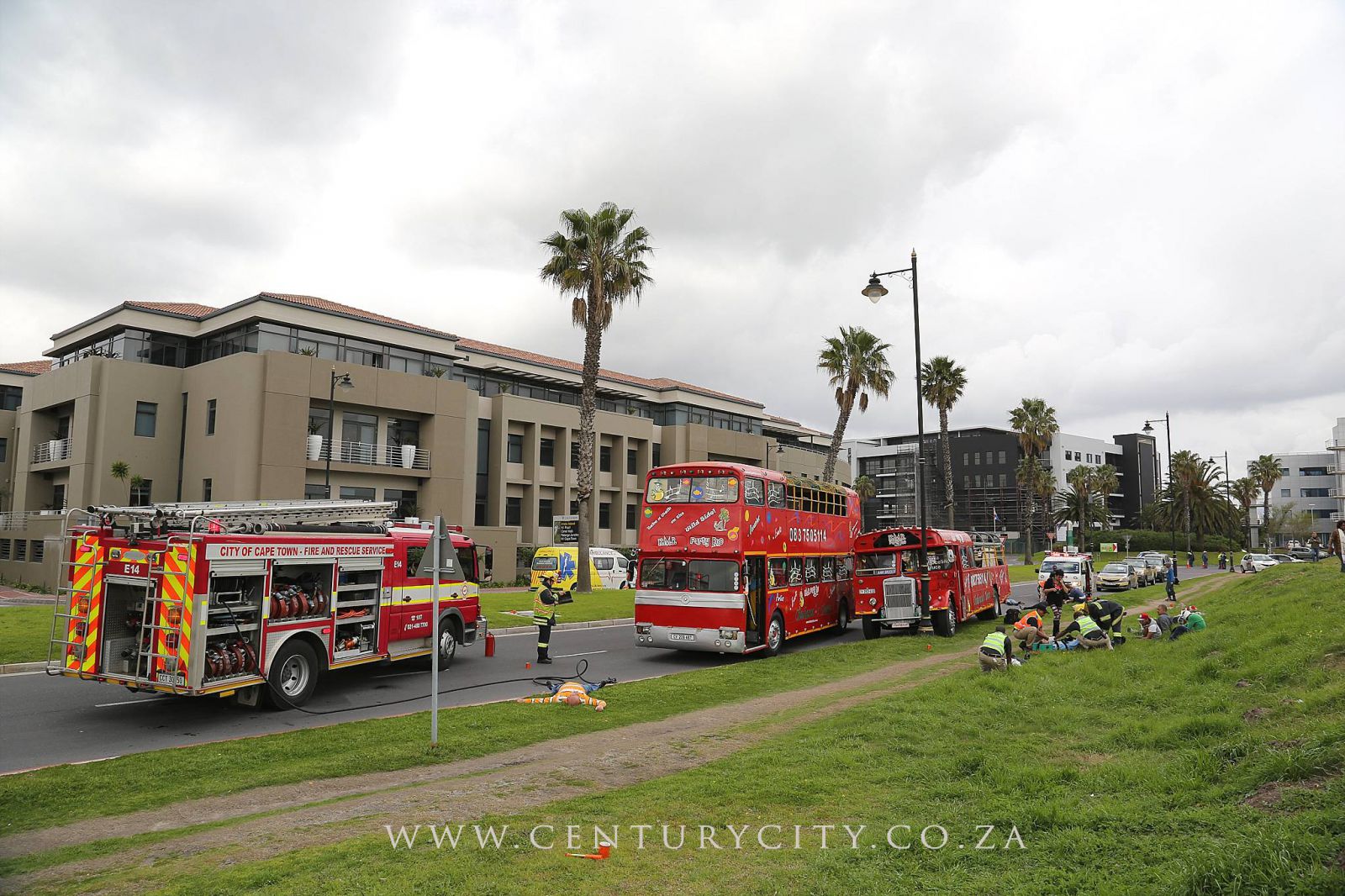 Five tourists were "killed" and 20 others "injured" when two party busses collided in Century City today.
Bodies of the "dead" and " injured", thrown from the vehicles on impact, were strewn across the road with others trapped in the vehicles or so it appeared to scores of onlookers who watched in horror as about 50 emergency personnel worked frantically to "save the lives" of those most seriously "injured".
But thankfully, rather than an horrific, real-life bus crash, it was a well-executed, realistically simulated enactment aimed at testing the emergency preparedness of response teams.
The "horror accident" was captured on CCTV by staff in the Century City Control Centre who immediately dispatched Century City emergency response vehicles manned by Securitas personnel to the scene and notified ER24 and the City of Cape Town's 107 Emergency Centre.
First on the scene were five Century City emergency responses vehicles with trained paramedics first ascertaining who the most seriously injured were. The air was pierced with wailing sirens and they were soon joined by a stream of no less than 13 other emergency vehicles from ER24, the City of Cape Town Disaster Management and Cape Metro with ambulances ferrying the "injured" to hospital in their droves.
Chris Blackshaw, CEO of the Century City Property Owners' Association, the non-profit company responsible for the day to day running of the Century City precinct, said the simulated exercise had included the City of Cape Town's Disaster Management for the first time.
So did they pass the practice exercise? Yes, say the top brass who were monitoring the response readiness of all the teams involved and a full debriefing will be held with all parties to see what, if any, improvements can be made.
Blackshaw said this is the fourth consecutive year that Century City has staged a major emergency simulation exercise to test medical emergency preparedness. Last year a stolen car crashed after exchanging fire with police, in 2012 there was a simulated cash-in-transit heist on Century City Boulevard near Vodacom and the year before that a major "road accident" involving ER helicopters airlifting the "injured" to hospital.
"These training exercises play an important role in checking response readiness and identifying any areas for improvement," he said.