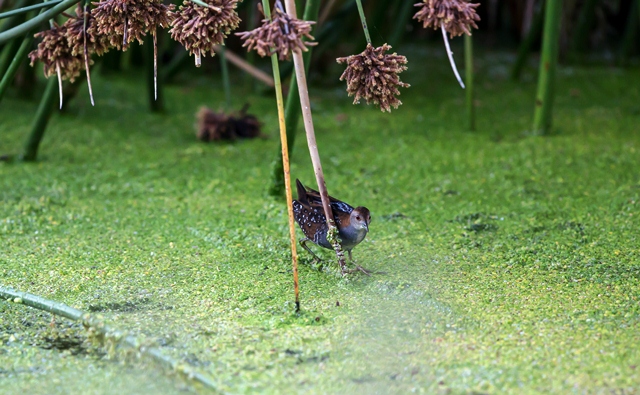 A Baillons Crake was spotted in Intaka Island bird sanctuary over the past weekend creating a stir among tweeters and photographers who have been descending in their droves in the hope of catching a glimpse of this normally very elusive bird.
News of the first spotting on Saturday went viral over twitter and the Intaka facebook page and birders and photographers from all over have been arriving daily at the crack of dawn and staying for hours in the hope of getting another sighting or better photograph.
Avid birdwatcher and a member of the Intaka Island / Blouvlei Environmental Management Committee, Margaret Mac Iver, said that the Baillons Crake was a "very very secretive bird"
"We have one previous record of it being spotted at Intaka back in the late 1990's, but it disappeared on the same day it was seen. So as can be expected Intaka has been extremely busy this week, especially around 6am, as this bird is only seen in the early mornings - if at all.
"Many photographers got photos, which is quite a coup, with this bird and one can see them on the Intaka Facebook page"
For further details contact Alan Liebenberg, Century City's Environmental Office on 021 5526889 or on 0836518165.