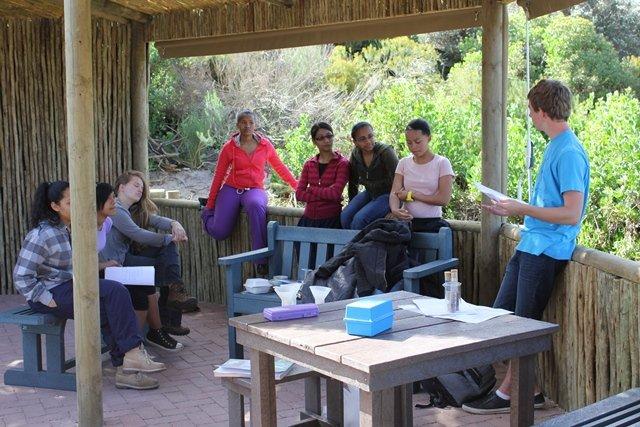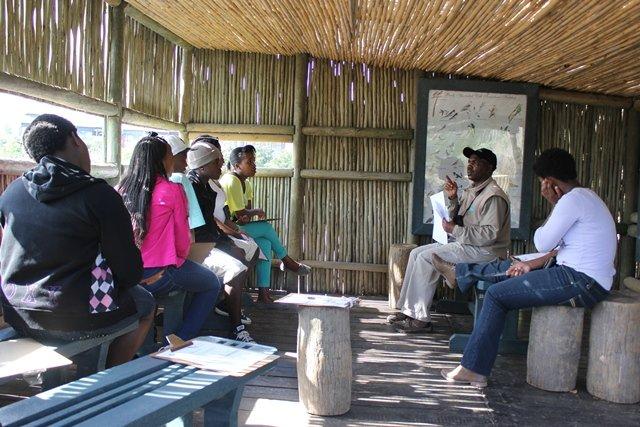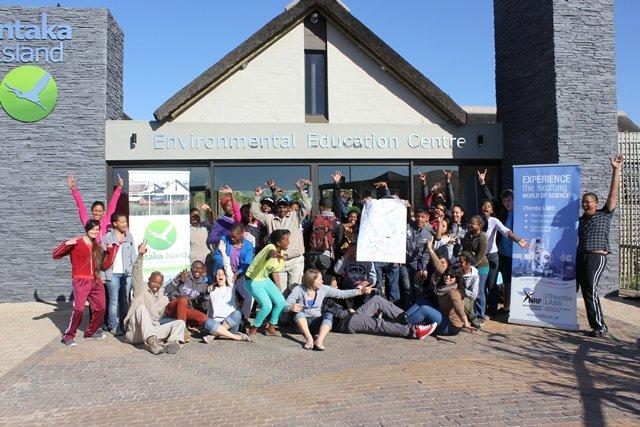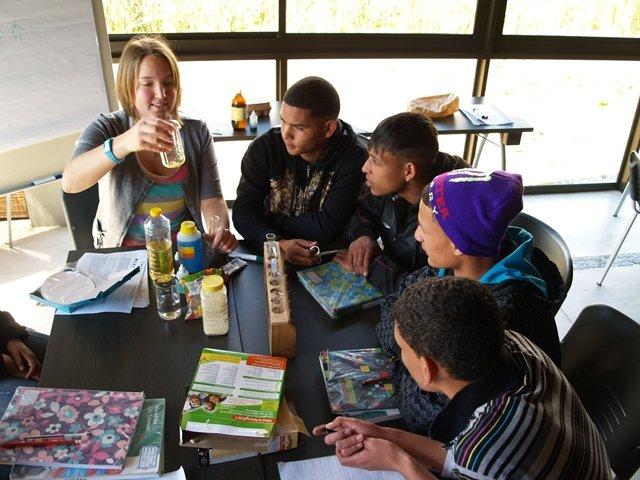 Forty Grade 10 Life Sciences learners from five different schools in the EMDC north Education District participated in an intensive two day revision workshop and camp at the Intaka Island Environmental Education Centre at Century City this week during the school holidays.
The participating schools were Elsies River High School, Parow High School, Cravenby Secondary School, Sinenjongo High School from Joe Slovo Park and Inkwenkwezi Secondary School in Du Noon and the learners were selected by their schools for their particular interest and achievement in Life Sciences.
Leandri Van der Vyver, co-ordinator of the Intaka Island Environmental Education Centre, said learners, who camped on the Intaka Island wetlands reserve overnight, were taken through a two day high intensity revision of the Grade 10 curriculum, covering both theory and practical components and utilising the island as a platform to study environmental topics.
"It was a huge success and we hope to be able to hold similar events on a regular basis as part of our environmental outreach programme," she said.
She said that when the learners arrived there was initially a slight tension between the schools but this soon dissolved over welcoming tea and snacks.
"The passion, energy and commitment from the facilitators soon ignited the natural curiosity these kids have towards science and it all just flowed from there."
Leandri said there were no discipline problems and the learners went out of their way to help.
- engaging with the learning.
Learners were also addressed by Dr Gillian Arendse from iTHemba LABS on the need for critical thinkers in South Africa and the opportunities available for careers in science.
"He delivered a very inspirational talk, leaving the kids motivated and even more tuned in to what was being done on camp. They sang and danced around the fire at the new lapa – what a magical place - pitched tents (hysterical sight) and eventually slept.
"The following day, albeit a bit tired, they pushed on and had another successful day of learning!
"In the end new friendships were formed, knowledge was solidified and 40 kids got to spend two days of their holiday doing something extraordinary and safe!"
Leandri said the cost of the workshop had been covered by monies raised at the recent Century City Golf Day and through sponsorships from iThemba LABS and Diva cuisine.
For more information regarding Intaka Educational Programmes, contact Leandri Van der Vyver on 021 552 6889 or via email: leandri@intaka.co.za