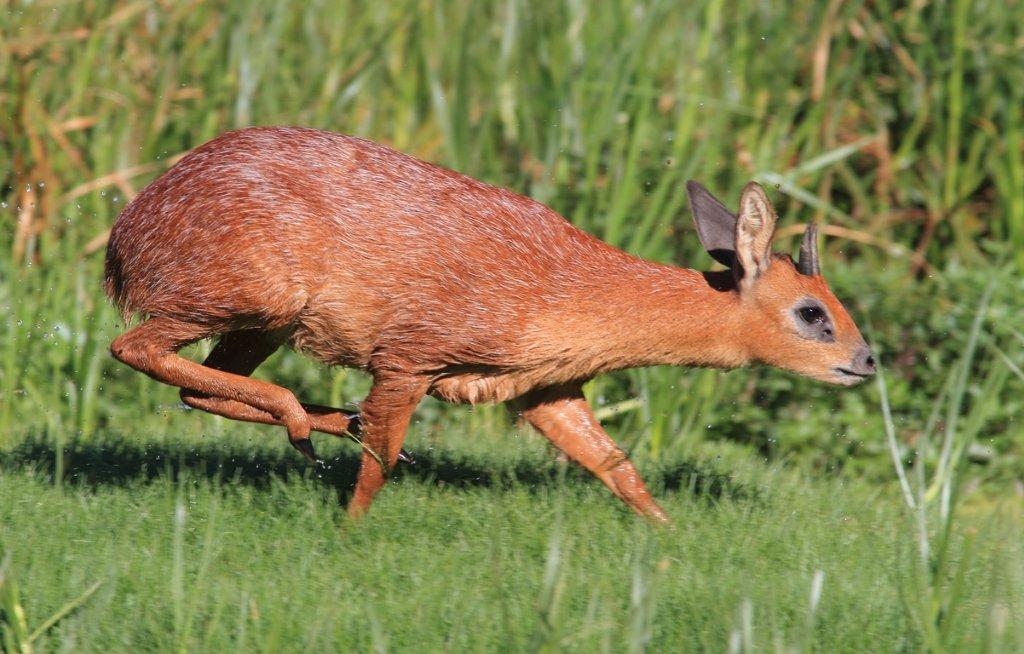 One of two Grysbok released into the Intaka Island wetlands reserve in Century City two years ago was recently photographed in the marshlands by a regular visitor, Len van Wyk.

The re-introduction of the Grysbok – a female and a younger male – to the Intaka Island wetlands conservation area in June 2010 followed a lengthy approval process and was fully supported by Cape Nature, the City of Cape Town's Nature Conservation Department and the Blouvlei/Intaka Island Environmental Committee.

The Grysbok were captured at the Royal Ascot conservation area and released into the thickets between the ephemeral pans and the marshlands.
Century City Environmental Manager Alan Liebenberg said the grysbok were nocturnal animals choosing to spend most of the day sheltering under bushes and are more active between dusk and dawn.

"They are also solitary animals with the female choosing to spend most of her time in the salt pans and the male in the marshlands but we have recently found two sets of spoors close to each other which indicates that they may have been mating."
Intaka Island has been included in a Grysbok Project being undertaken by the Cape Town City Council to enable smaller nature reserves to keep Grysbok in a more sustainable way.

For further details contact Alan Liebenberg on 021 552 6889.