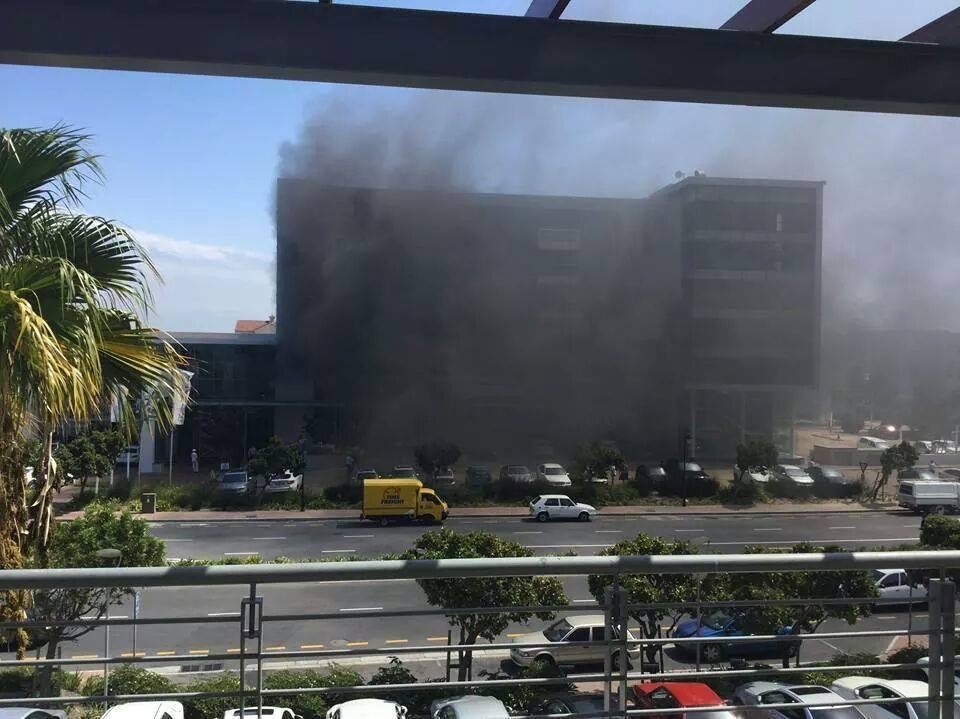 A quick thinking Securitas guard and a swift response team from the Century City Property Owners' Association managed to evacuate the Gatehouse office block at Century City within minutes after a contractor's vehicle caught alight in the parking garage on Thursday March 12.
Marinus Boshoff, Century City's new appointed Safety and Security Manager, said the Securitas guard had alerted the Century City Control Room and the CCPOA despatched two response vehicles to the scene and together they speedily evacuated the office workers from the building before the Milnerton Fire Brigade arrived.
"Our Law Enforcement and Traffic Officers were also on the scene to control traffic to secure easy access for the emergency vehicles which arrived from Milnerton, Goodwood, Brooklyn and Salt River."
Boshoff said one person received minor burns in the incident and was taken to hospital for treatment.
"Two vehicles were damaged by fire and the extent of other damage is still being assessed."
The SMG BMW dealership that is housed in a different part of the building was not effected.
Boshoff said it had been established that contractors had been filling lawnmowers with petrol and allegedly spilt some of the petrol on the hot exhaust of the lawnmower which then caught fire in the parking garage setting the contractor's vehicle alight.