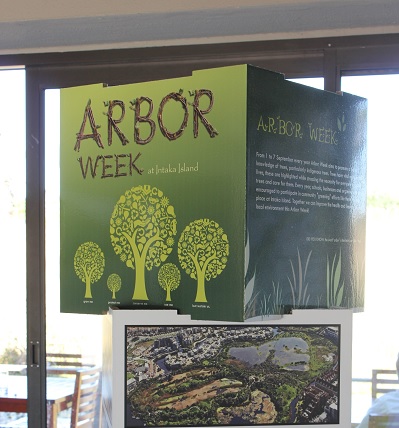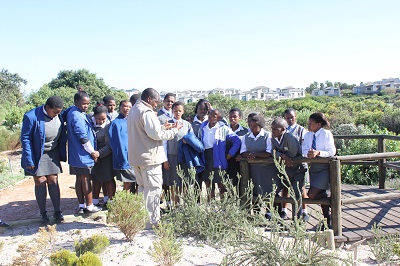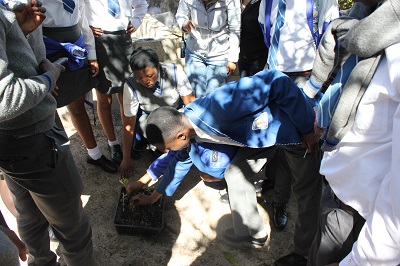 Intaka Island Eco-Centre hosted more than 80 Grade 10 Life Science and Agricultural Science learners from Sinenjongo over two days to celebrate Arbor Week.
Dale Greenberg, newly appointed Eco-Centre Manager, said Arbor Week was an opportune time to call on the learners to plant indigenous trees as an educational, practical and symbolic gesture of sustainable environmental management.
"Trees are the earth's oldest living organisms. They improve air and water quality; reduce heating and cooling costs; provide a cool and beautiful place to live, work and play; are a renewable source of fuel, shelter, food and other products and provide benefits that directly affect the economic, environmental and social health of people and the communities where they live.
"We need to learn to appreciate the role this renewable resource plays in our daily lives and what better way than a hands-on day filled with educational information and practical activities that gets everyone involved?"
The activities for the day included each learner planting tree seedlings on Intaka Island where they will be looked after by the Intaka field rangers.
"We plan to run this as an annual event with learners planting seedlings every year and by year four those learners will also replant the first year's grown trees at their own school. We plan to roll this on year after year with the grown trees being planted first at the school and then within the Joe Slovo community at large."
For further information telephone Dale Greenburg on 021 5526889.